Allegations about the coalition's defeat in the federal election have been eye-popping, with senior Liberal party figures playing a vicious blame game on the outcome of the faction's feud.
Four Corners has spoken to dozens of Liberal Party members about the disastrous loss of the coalition, which has been blamed for failing to field candidates for more than a dozen NSW seats in the weeks leading up to the election date.
The situation was exacerbated when Matthew Camenzuli, a businessman from the NSW, took the Liberal Party to court in a failed attempt to force ordinary branch members to vote in the by-elections.
Speaking for the first time about his actions, Mr. Camenzuli launched Broadside to former Prime Minister Scott Morrison's representative in the NSW, the leader of the rival group, and then-Cabinet Minister Alex Hawke.
"I think the man has cancer," he told Four Corners. "I think Alex and the movement he created is a cancer that has infected the party … and it needs to be removed. This cancer needs to be cut."
Mr Morrison and Mr Hawk are accused of blocking the process so they can establish "captain choices" without regular pre-selection.
"There was a third world war between the groups in terms of the nominees," said Michael Yabsley, a former Liberal treasurer.
"It then became a stand-off."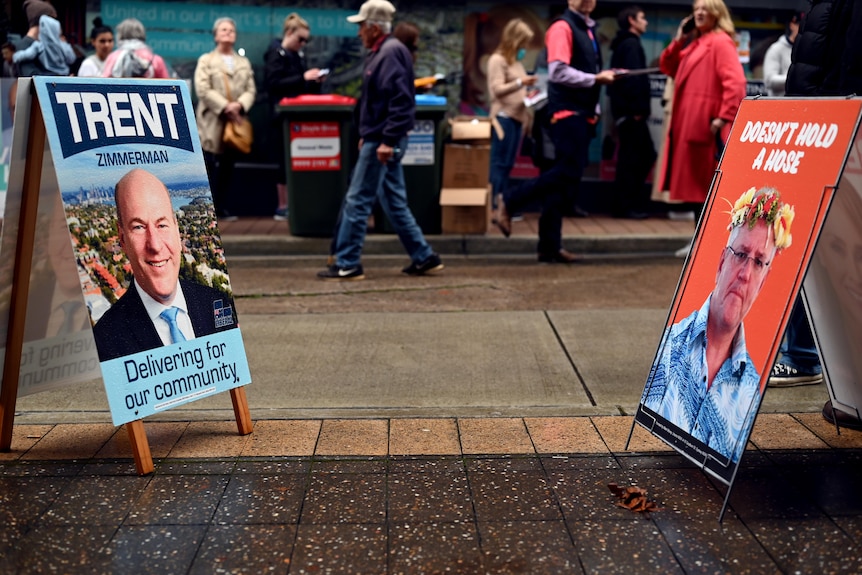 Mr Hawke is accused of failing to agree to a schedule of candidate review meetings that would have allowed the pre-election to proceed.
The delay was due to federal intervention in the NSW branch.
The intervention protected Mitchell from challenging Mr Hawke for a pre-election candidate from a rival conservative group in his place.
Mr Hawk declined to be interviewed but said in a statement: "Specific allegations made by some are that I was late or had the potential to delay the nomination review by not attending. [key meetings] Is false.
"I have no role in making my own choices, according to the party's needs," he said.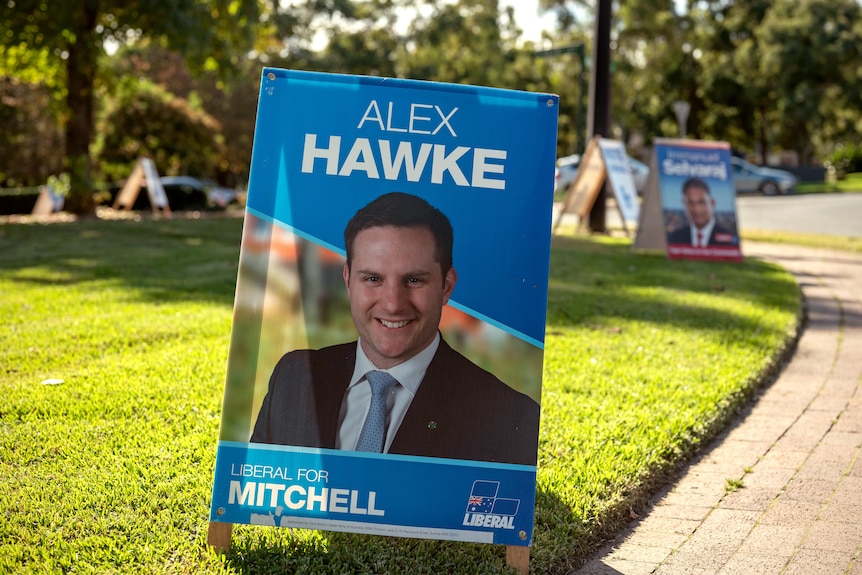 Mr Camenzuli, who was expelled from the party because of his judicial challenge, said he did not know how Mr Hawk would have behaved if he had faced a by-election.
"But I think if there are people who would be better representatives for Mitchell's place than Alex Hawke, then Alex deserves to face a pre-election," he said.
"And I personally don't believe it will be very difficult."
'Shock chiefs who have nothing good to do'
However, supporters of Mr. Hawk have responded, accusing conservative group forces of "thuggery" with Mr. Camenzuli, which required the intervention of Mr. Morrison and Mr. Hawk to protect him and others.
Melissa McIntosh, who won Lindsay's valuable West Sydney seat from Labor in 2019, said she was "attacked" at her local branch meeting last year when 20 new people came in from outside and took over all the official party. Positions
"They aggressively held that meeting, every executive position that belonged to the locals," she said.
"They yelled at Women Minister Maris Payne. They yelled at me. These were people we've never met in our lives. Especially a bunch of people working to get me out."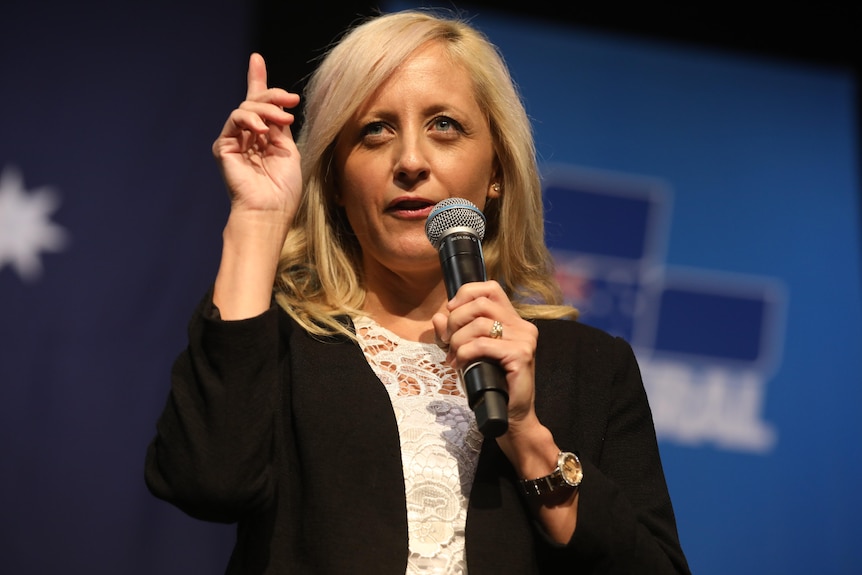 Ms. McIntosh, who is aligned with the center-right group of Mr. Hawk and Mr. Morrison, credits them with what she thought would be a challenge to her pre-election to contest the 2022 election.
"If it weren't for Prime Minister Scott Morrison and [Alex Hawke] I would not have been a candidate for Lindsay and I can say for sure that we would not have won Lindsay's place. This will be the Labor seat now. "
Ms. McIntosh also targeted the governing body of the NSW Liberal Party, the state executive, which she believes lacks action on the issue.
She said she was scared when she acted in front of the state executive.
"That state executive is made up of factional chiefs who have nothing good to do with bullying about MPs like me," she claimed.
Ms McIntosh said for 14 months, the party has ignored her request to investigate the conduct of the branch meeting.
'Our house should be tidy': Deputy
Deputy Liberal leader Susan Lee, who was protected from being challenged for re-election by the conservative candidate in her seat, also defended Mr Morrison and Mr Hawk.
"I think factional games and quarrels lead to this point and good cabinet ministers, good first term members of parliament and good retail seat members would have been potentially excluded," she said.
"What ordinary people see is completely off watching the game of faction. That's why we have to tidy up our house."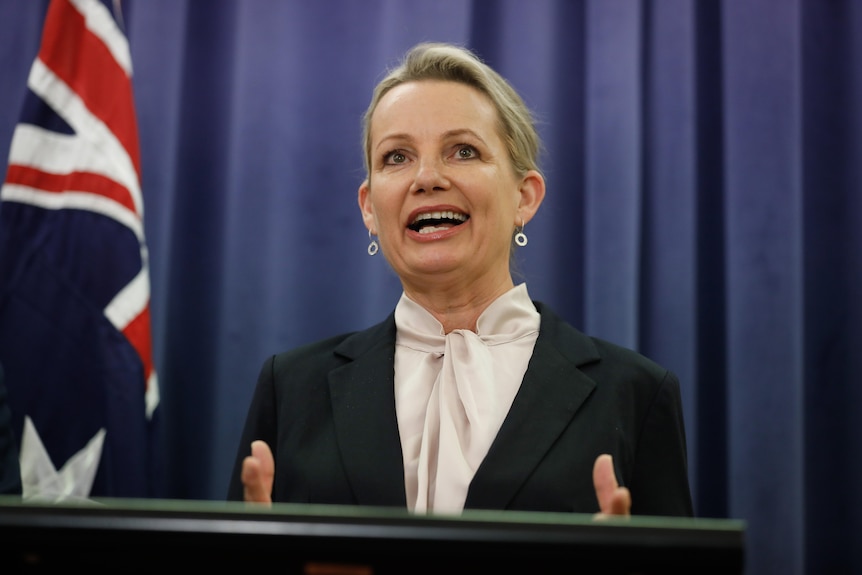 Ms. McIntosh warned that if the Liberal Party wanted to attract more women, their culture urgently needed to change.
"We may have all the quotas in the world, but if we don't address it to create a culture that is more supportive of the Liberal Party's internal culture, it will be a women's gateway where complaints or problems or concerns are taken seriously." She told Four Corners.
"It's unacceptable that the Liberal Party is allowing this kind of behavior. I can't encourage other women, business women, to leave their careers, to spend time away from their families where this is the case. Hooliganism is happening in the Liberal Party."
The senator called Alex Hawk to consider his future
Mr Hawk was also returned to his seat of Mitchell, but with a swing against him. Shortly after the election, new Liberal leader Peter Dutton removed him from the front bench.
The decision prompted Mr Hawk's other factional enemy – the conservative former senator Concepcion Firavanti-Wells – to question his future.
Ms. Fierrawanti-Wells was removed from the position she could win on the NSW Liberal ticket before the election and responded by criticizing Mr. Morrison and Mr. Hawk in a scathing speech in the Senate in March.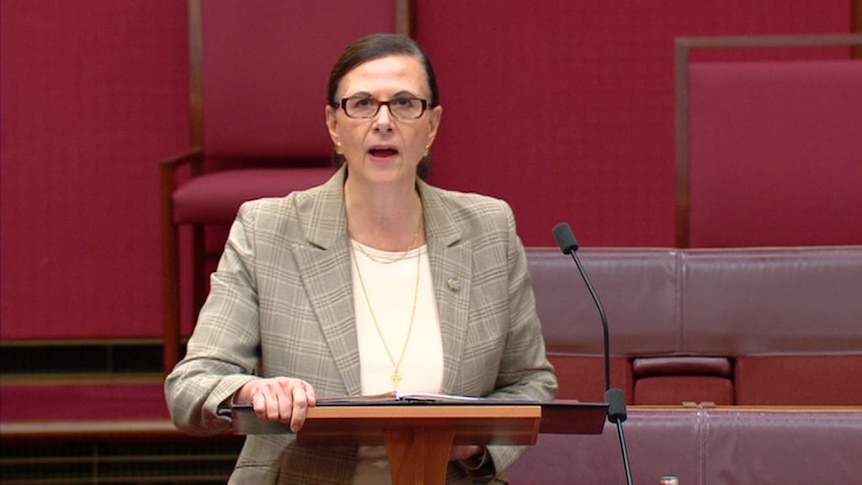 She claimed that Mr Morrison and Mr Hawke's role in the pre-election process meant that the NSW Liberal Party's constitution – which guarantees branch members to vote in pre-election contests – was "thrown away".
Reflecting on the election defeat and Mr. Hawke's demotion, she told Four Corners: We must continue to support him in the future. "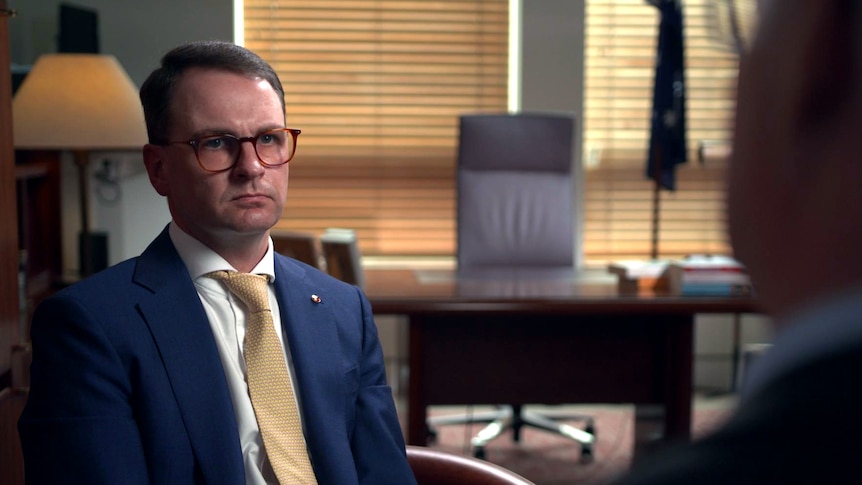 Moderate NSW Senator Andrew Bragg has suggested changes to the party's constitution to prevent a recurrence of the pre-election crisis, including a strict timetable for pre-election.
"We want candidates on the field … and that will help us attract new people who want to be one of our candidates," he said.
"Then we want to make sure that the division can continue and work without undue interference from the leaders' representatives."
Ms Lee said Senator Bragg's proposal – which will be considered at the NSW Liberal Party's annual general meeting in August – was "good and really worth considering".
"Everything needs to be on the table at the moment, because we are working hard to get our home to address the issues that have unfortunately arisen for the Australian people," she said.
"Your job is to fight for them, not to quarrel with each other."
The Four Corners investigation has also uncovered bizarre allegations about backroom Liberal Party directors and wealthy business interests. Watch tonight on ABC TV and iview.
Posted , Updated
.